Ice Show April 13-14, 2023: "Dynamic Duos"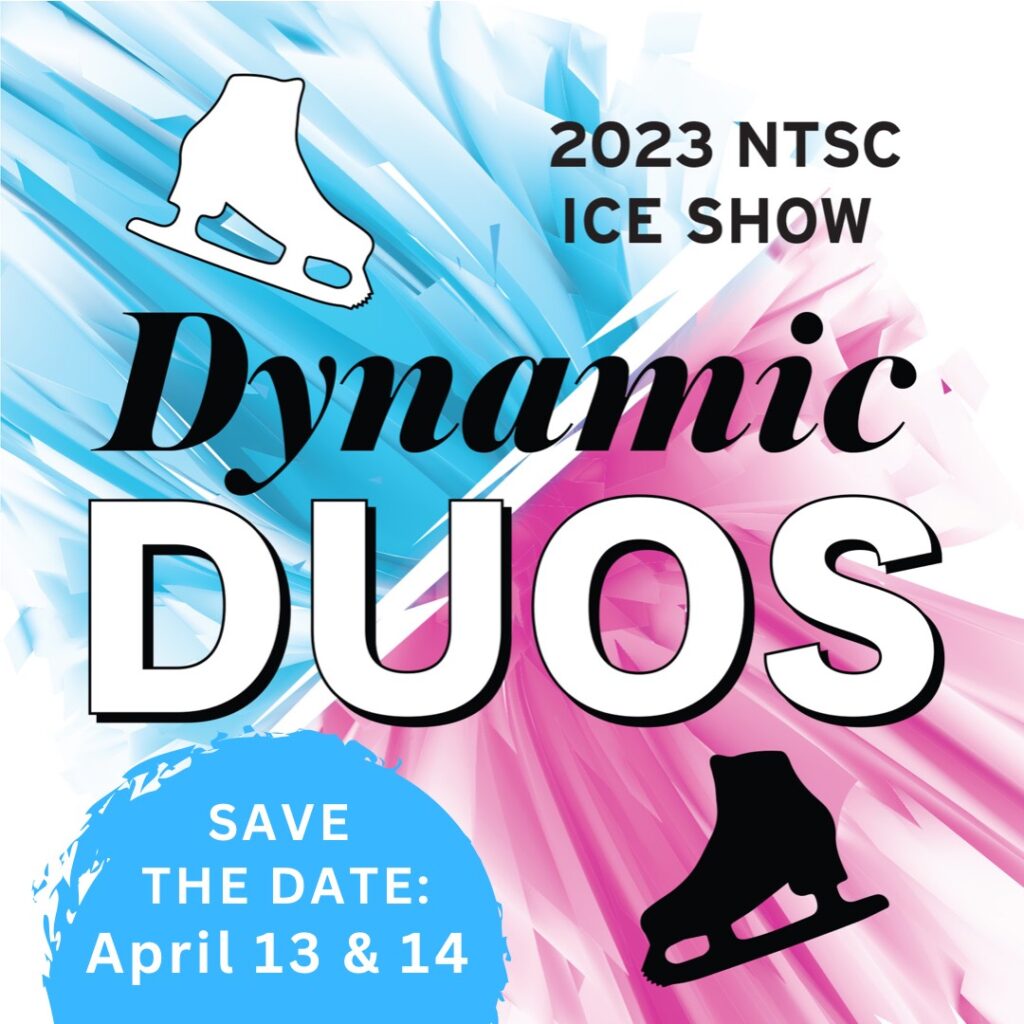 Save the date – April 13th and 14th, 2023!
We are thrilled to announce that the registration for the 2023 Ice Show "Dynamic Duos" is now open!
Skaters in our StarSkate program should register by Friday, January 20, 2023 to make sure to secure your spot in the show.
If you have any questions or would like to be part of the volunteer show committee, please contact us at ntscshowcommittee@gmail.com.
Previous Shows

WOW, what a show!
We hope you all enjoyed "Games Night" at the rink last week, all skaters looked amazing on the ice.
A BIG THANK YOU to all our performers, coaches, organizers, volunteers, board members, club administrator and arena staff for all their hard work to make this show happen. An event like this is not possible without people like you. THANK YOU ALL!
We are grateful for the support of our Gold Sponsor The Figure Skating Boutique and our Silver Sponsors Jake's Figure Skate Sharpening, Corman Feiner LLP and NVS Chartered Accountants Professional Corporation.
We hope you enjoyed the show and we look forward to performing for you again next year! Remember when you sign up early you can save money on the registration fee.
We need your help for next year!
Our show runs on volunteer power! Stay tuned for updates on how you can get involved.
Do you know a high school student who needs volunteer hours? Please contact us.