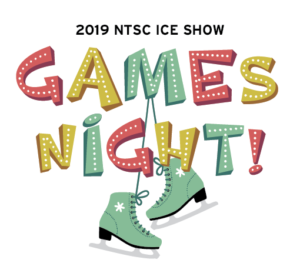 WOW What a Show!
I hope you all enjoyed "Games Night" at the rink last week, all skaters looked amazing on the ice.
A BIG THANK YOU to all our performers, coaches, organizers, volunteers, board members, club administrator and arena staff for all their hard work to make this show happen. An event like this is not possible without people like you. THANK YOU ALL!
We are grateful for the support of our Gold Sponsor The Figure Skating Boutique and our Silver Sponsors Jake's Figure Skate Sharpening, Corman Feiner LLP and NVS Chartered Accountants Professional Corporation.
We hope you enjoyed the show and we look forward to performing for you again next year!
A few reminder for the upcoming weeks…
All lessons resume this week with last sessions for the season on Thursday May 16th.
NO sessions on Good Friday, as the rink is CLOSED. Easter Monday, the arena is open and all sessions run as usual.
Registration for September 2019 start will open up on-line in June. Exact date and time will come out soon.