Membership/Fee Details
Skate More, Save More!
STAR 1, STAR 2
40% off 2 sessions

55% off 3 sessions

65% off 4 or more sessions
Intermediate, Senior, Advanced
22% – 72% off 2 – 10 sessions
AdultSkate
20% off 2 Fall or 2 Spring sessions
ALL DISCOUNTS are applied in the cart.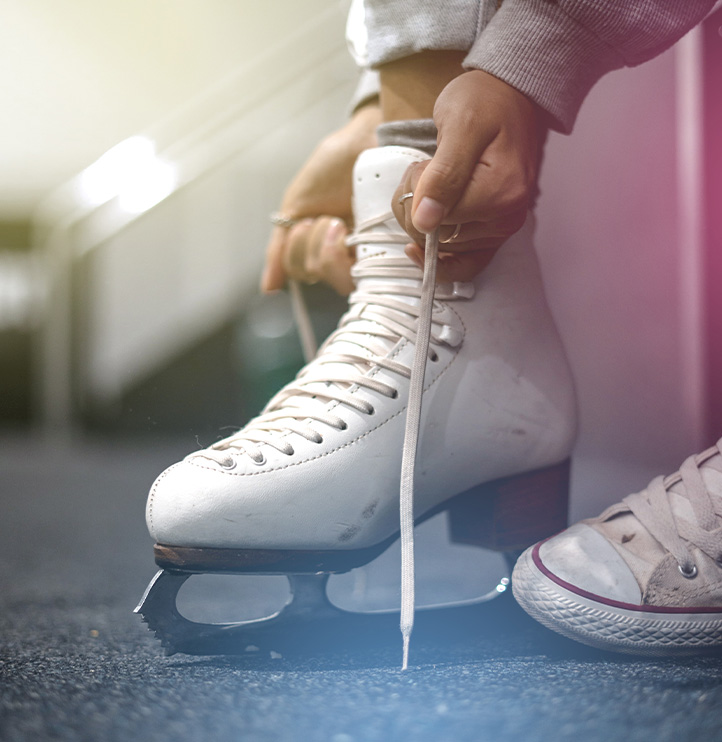 Membership Rates
Membership rates apply to each skater. Family members in the same program cannot combine sessions for a discounted rate (Skate More, Save More).

There is no family discount for siblings.

Program prices reflect the number of classes for the day of the week. Mondays and Fridays have less classes due to holidays.

Program prices are prorated after the first class.

To view prorated prices go to Online Registration.
Program Fees
Program fees are paid in two instalments (at time of registration and November 15).

Program fees are fully refundable up to the program start date listed for each program.

No refunds after the program start date except for medical reasons. Medical refunds are issued as a 3 year club credit except under exceptional circumstances approved by the Board of Directors.
In the event of a full club closure after the program start date:
Instalments due BEFORE the closure date are due in full and will not be refunded.

Instalments due ON or AFTER the closure date will be cancelled or fully refunded if the payment has already been processed.
Skate Canada Membership Fee
EACH SEASON, skaters must pay the Skate Canada Membership fee in addition to their program fees.

Valid from September 1 to August 31 each year.

Covers participation in Skate Canada programming and provides skater accident insurance.

NON-REFUNDABLE once submitted to Skate Canada.
Skater Registration Fee
EACH SEASON, skaters must pay the Skater Registration Fee in addition to their program fees.

Valid for the current North Toronto Skating Season.

Fee is discounted for Learn to Skate and STARSkate if you register before October 1.

AdultSkaters pay a Registration Fee for both Spring and Fall Sessions. The fee is proportional to the number of weeks in each session.

NON-REFUNDABLE after the skater's first class.
Fundraising Initiative
EACH SEASON, skaters are required to purchase and sell one Fundraising Book of Tickets for the annual Ontario Skaters Promotional Contest.

AdultSkaters pay a fundraising fee for Fall and Spring Sessions in place of the tickets.

The ticket book will automatically be added to your cart when you register.

This is our main fundraiser for the season.

NON-REFUNDABLE after the skater's first class.
Lifetime club membership paid when a skater first joins our club.

NON-REFUNDABLE after the skater's first class.
Club Membership Fee
Test Fees / Ribbons / Badges
Skate Canada assessments and test day fees are Pay as You Go for STARSkate levels.

There is a small fee charged for CanSkate ribbons and badges as they are earned.
Guest Skating
Members and Non Members may guest skate up to 3 times per year.

$25 for Members / $35 for Non-Members; up to 5 times per semester (Fall, Spring).

Non-members may only skate on sessions for which they are qualified. NO EXCEPTIONS.

Guest skating will only be allowed on sessions with sufficient capacity at the discretion of the Club Administrator.

You must book your guest skate IN ADVANCE with the Club Administrator.

Guest skaters must sign in and pay the music room staff prior to their session. The music booth is located on the 2nd floor of the arena.